Vintage voluminous cotton trousers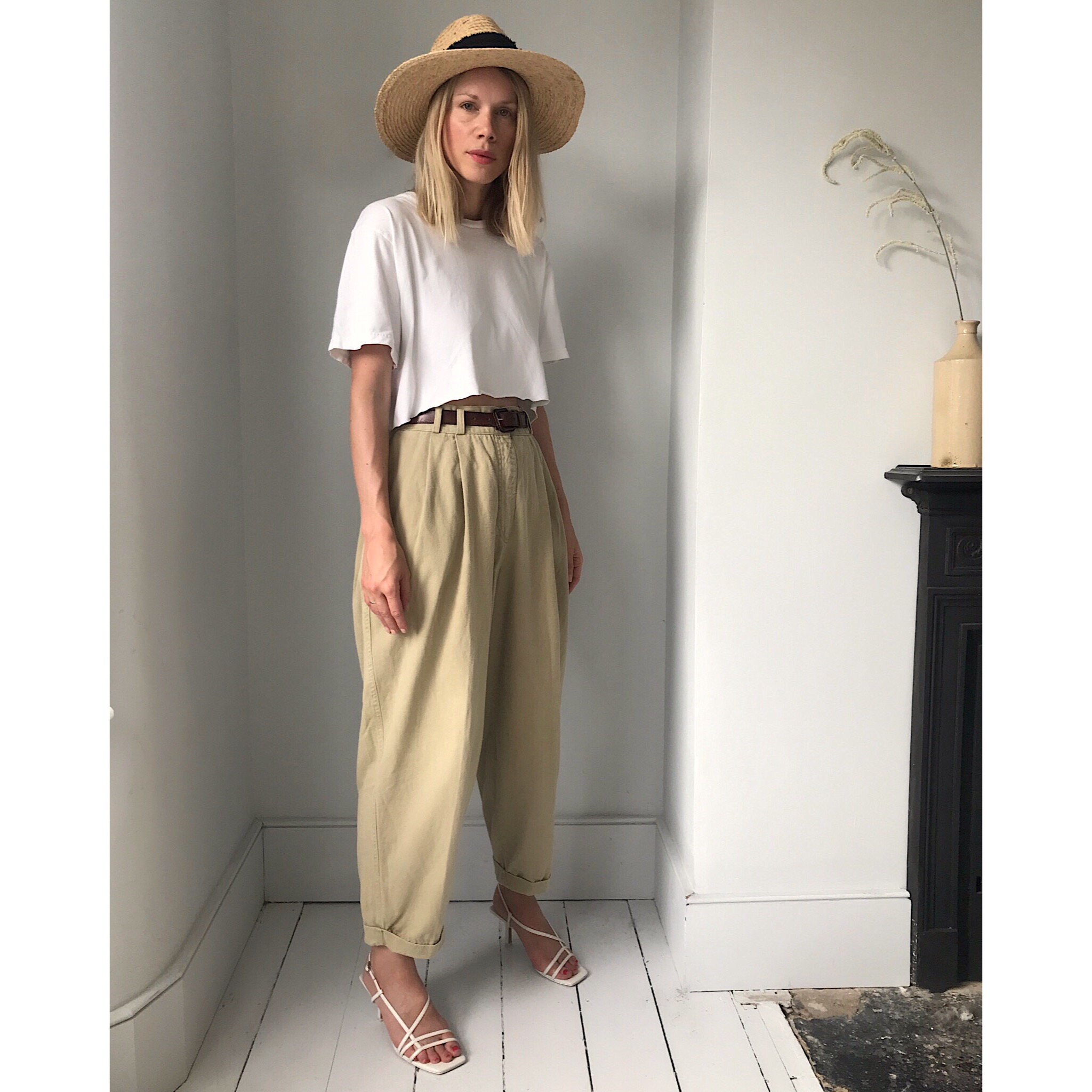 Vintage voluminous cotton trousers
Amazing vintage summer trousers. Voluminous wide shape at the top with a slight tapered leg and turn up. Classic high waisted style with pleated front. Pockets and belt loops. Zip / button fastening.
Colour - sand
Size - 14. Measurements: waist 32" / full length 37.5" . Note i'm waist 27" and this has been pinned.
No label but feels like brushed cotton. Very good condition.
Sold