Vintage voluminous cotton trousers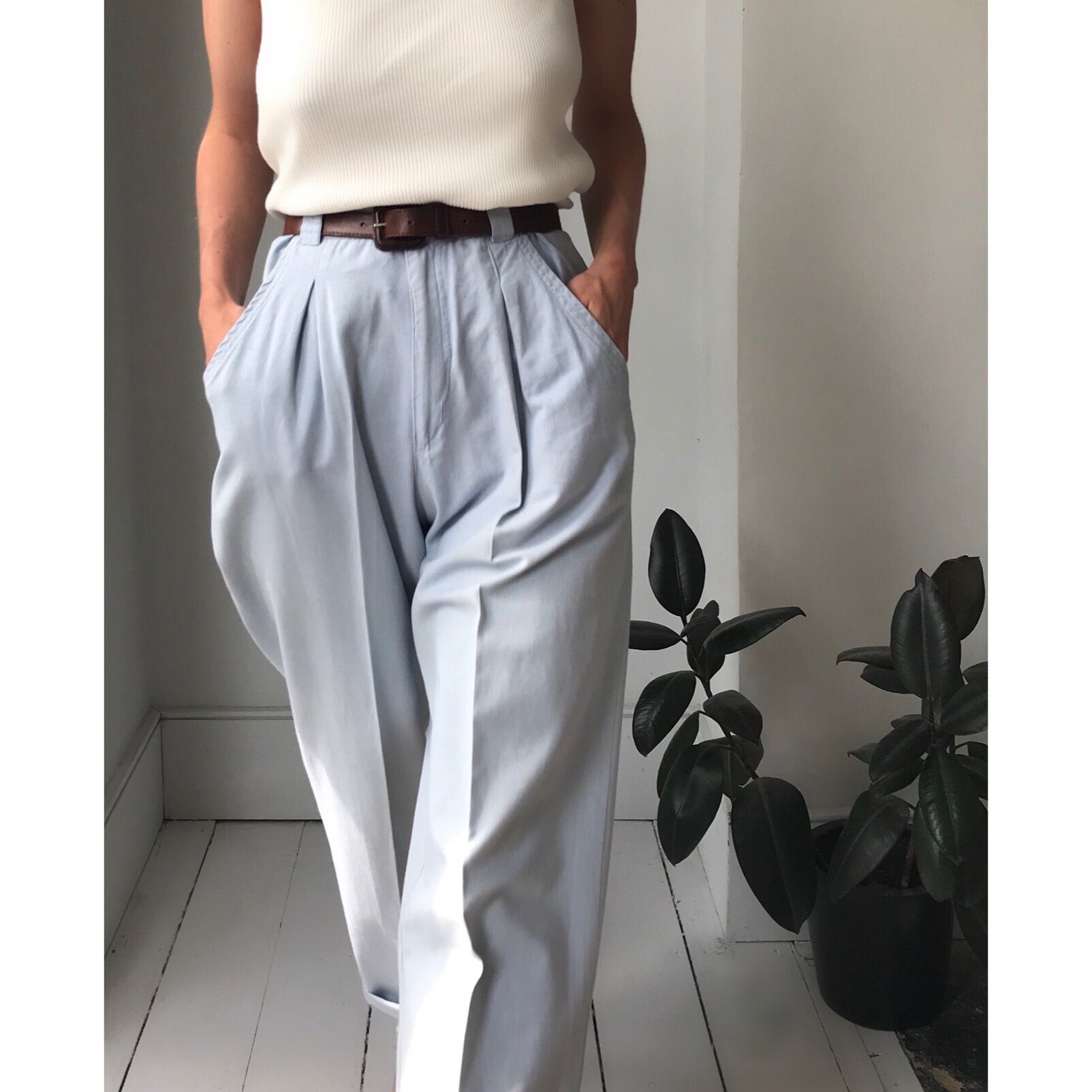 Vintage voluminous cotton trousers
Amazing vintage summer trousers. Voluminous shape with tapered leg. Classic high waisted style with pleated front. Pockets and belt loops. Zip / button fastening.
Colour - sky blue
Size - 12. Measurements: 30" waist / full length 42" (show rolled up in photographs)
100% Cotton. Good condition, just one faint area of discolouration by the back pocket.
Sold