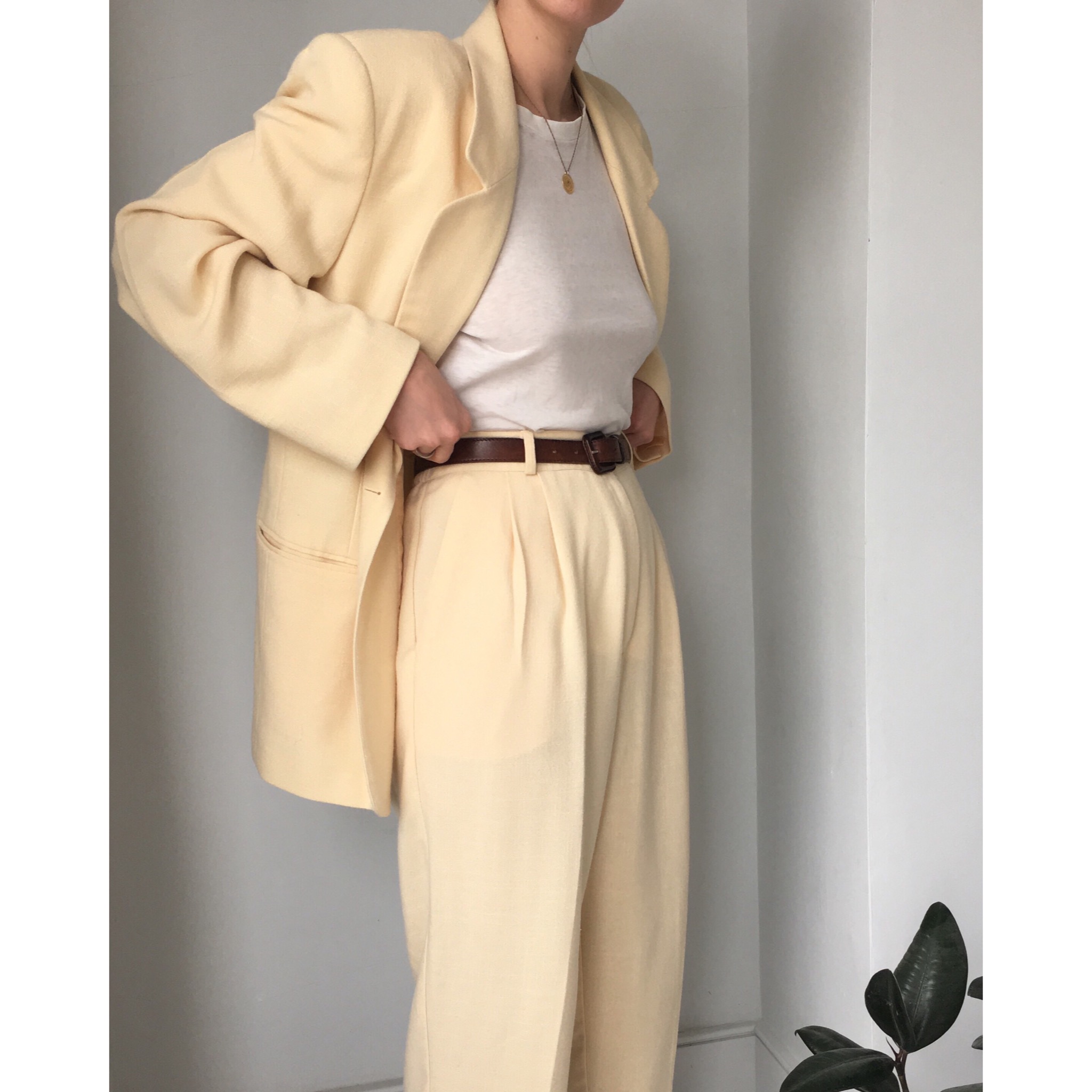 Vintage summer suit
Incredible vintage single breasted suit. Blazer is softly structured with slouchy boxy fit with rounded shapely lapels and lightly padded shoulders give definition to the shoulders. High waisted pleated front trousers with a tapered leg. Pockets and belt loops. A textured linen like feel, lightweight and perfect for warmer months.
Colour - lemonade yellow
Size - Best fit 10 /12 but depends on preference of fit. Jacket - Shoulder to shoulder 18" / chest 21.5" / full length 31.5" / Trousers - waist 28" / full length 41"
50% Rayon / 50% polyester - Very good condition.
Sold