Vintage poplin utility midi dress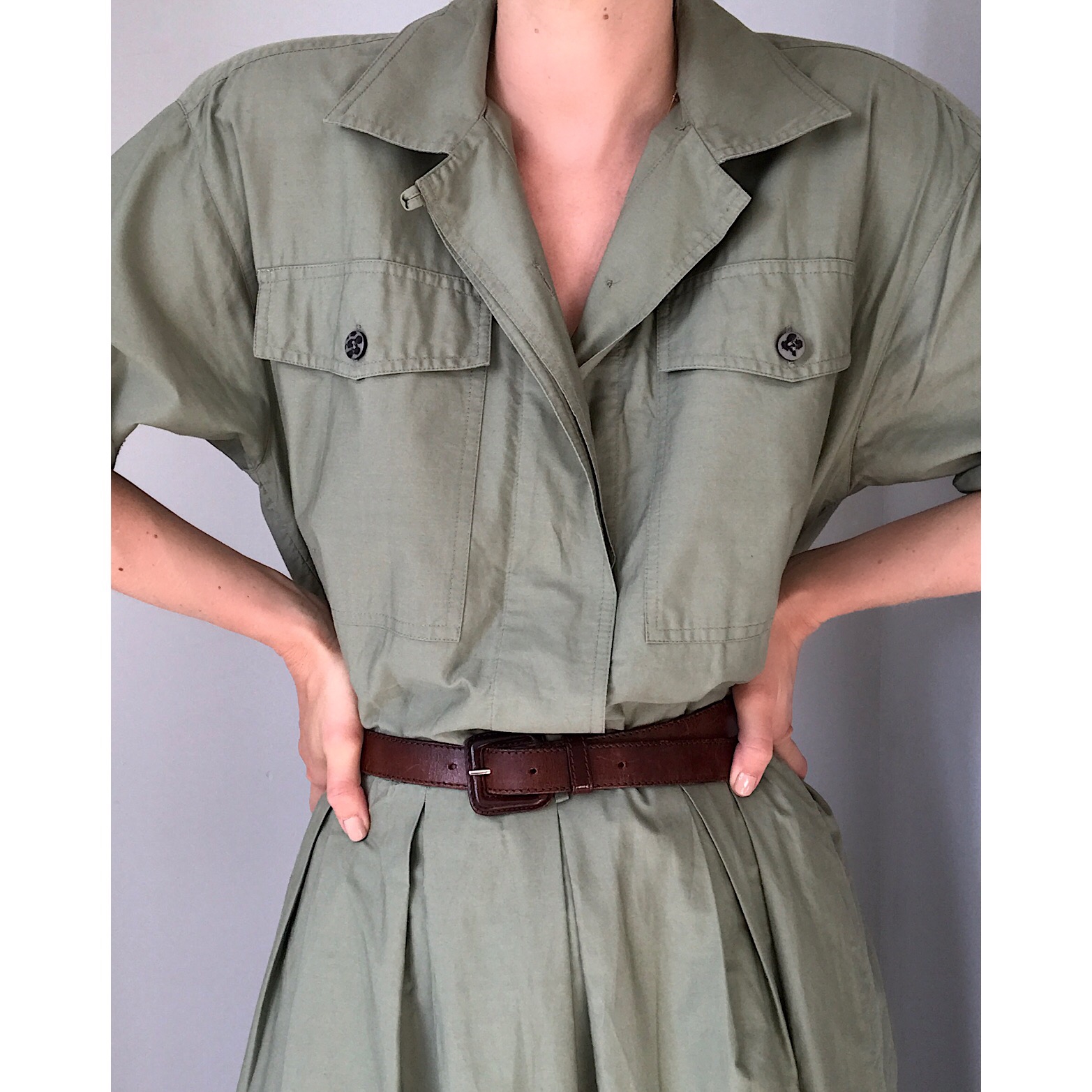 Vintage poplin utility midi dress
Incredible vintage midi dress. Shirt dress with utility details such as front pocket details and a deep inverted v at the back. A full pleated skirt and short sleeves. Pockets and belt loops. Comes with plaited tan belt. Pockets and belt loops.
Colour - khaki
Size 10-12. Waist 30" / chest 43" / Hips free / Shoulder to shoulder 19' / Length 50.5". Note i'm size 8/10 and slightly oversized.
No care label but cotton. Very good condition.
Sold