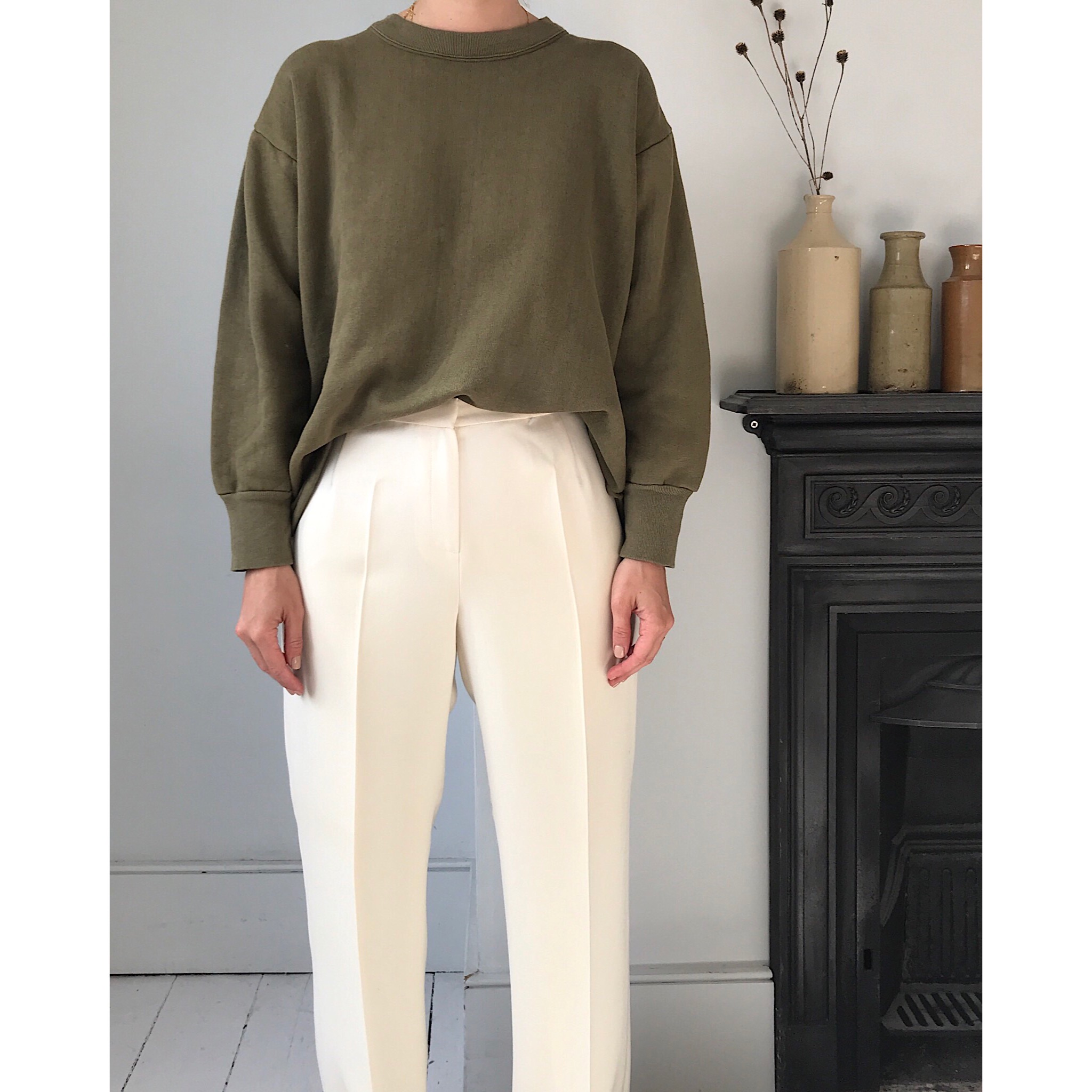 Vintage military sweat
Vintage Hungarian military sweat. Amazing cocoon shape with a drop shoulder / raglan sleeve detail and a rounded hemline at the back. Gorgeous washed out of khaki. Fleecy lining. Such a great transitional piece.
Colour - khaki
Size - 8-14 depending on preference of fit. L. Measurements: full length 22.5" / Chest 49". Note i am 8-10 and is oversized.
Very good condition.
Sold