Vintage cut out sleeveless blouse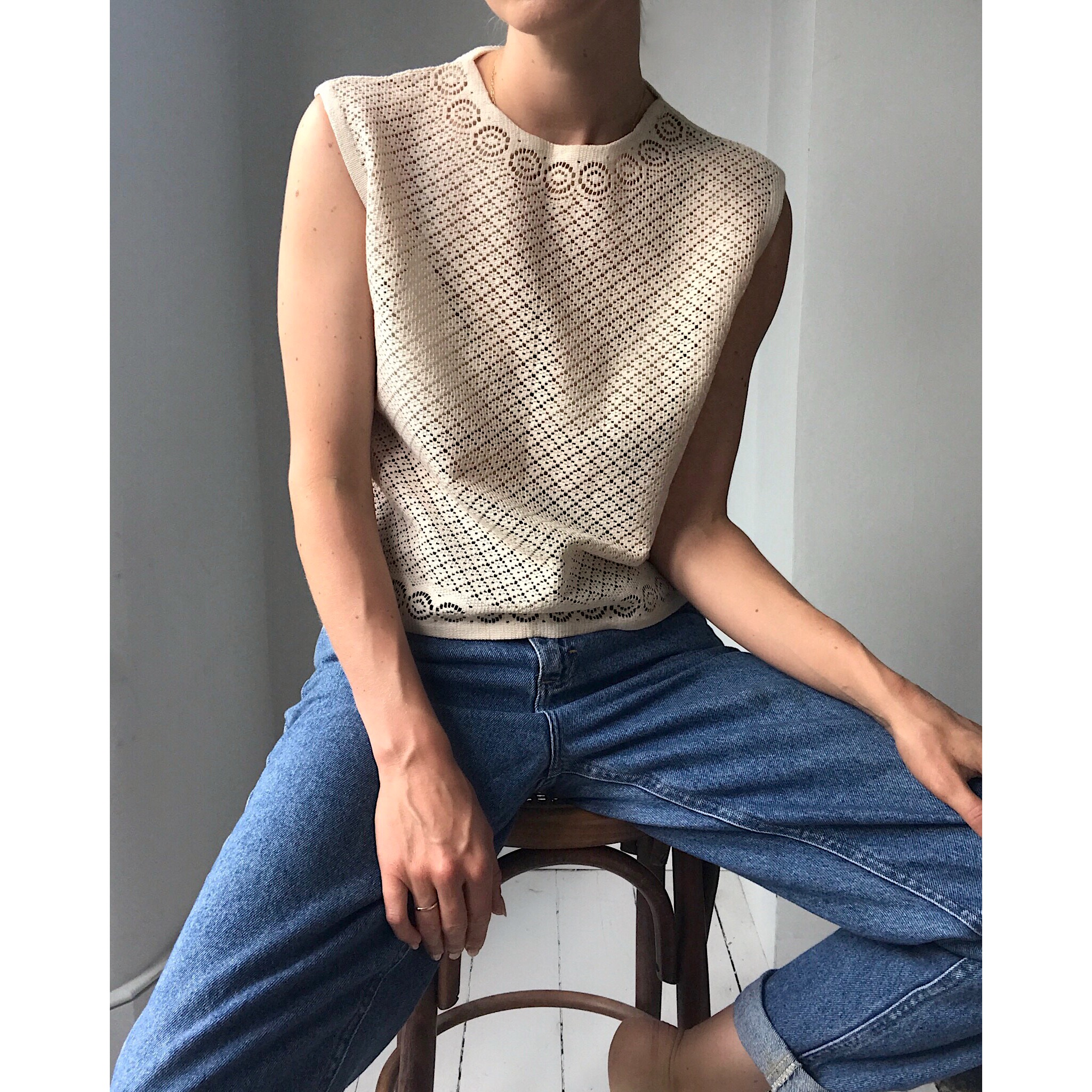 Vintage cut out sleeveless blouse
Vintage sleeveless blouse with amazing all over cutout detail. High neckline that fastenings at the back with a hook and eye. Square boxy fit.
Colour - cream
Size - 6-10. Measurements: full length 19" / Chest approx 39". Note i am 8-10.
No care label feels like a Cotton / polyester blend. Very good condition.
Sold