Vintage colour block skirt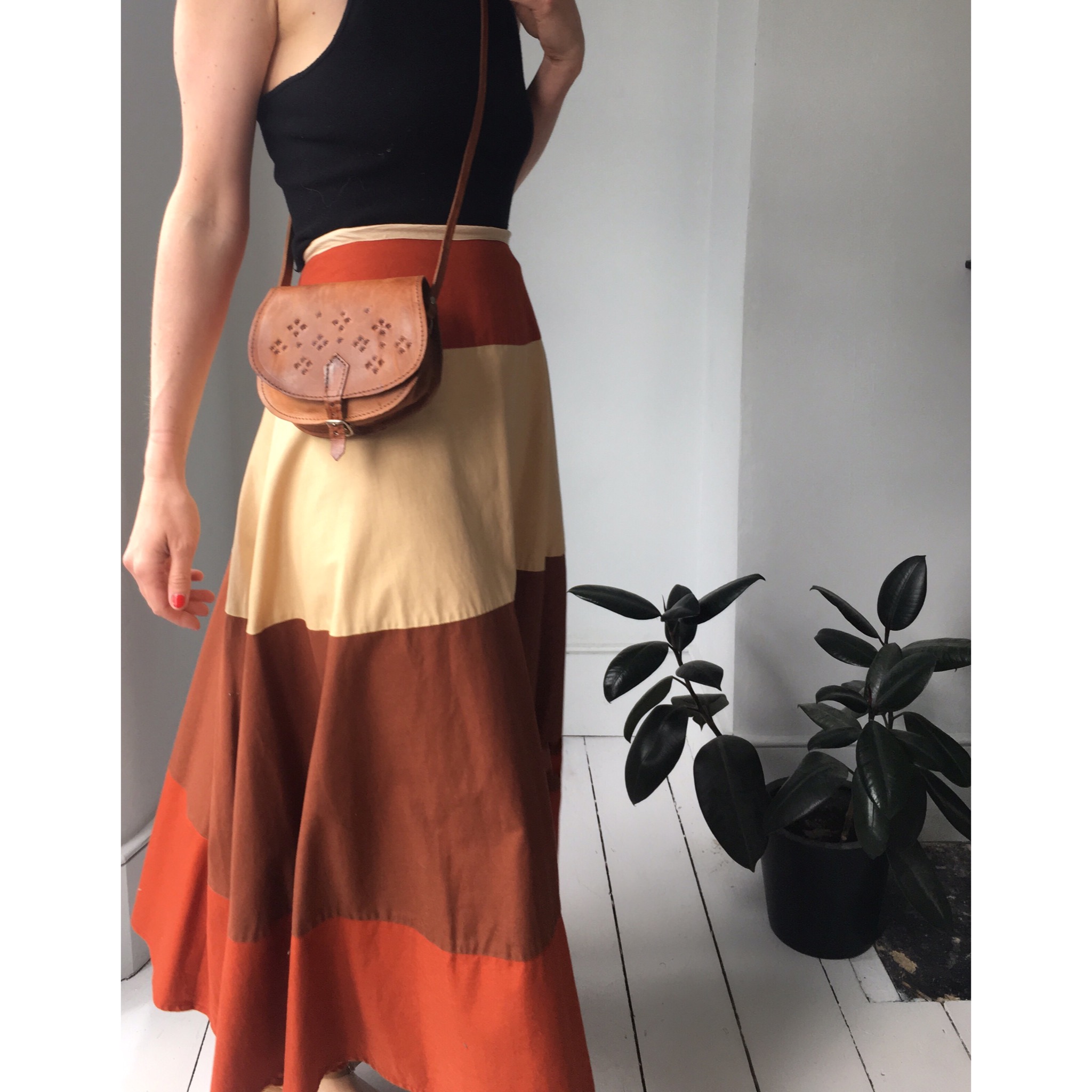 Vintage colour block skirt
Incredible vintage colour block skirt. High waisted with a full skirt and pockets. Midi length and a back zip fastening.
Colour - terracotta, coconut and sand.
Size 12. Waist 29" / Length 33.5" (Note i am a 8 / 10 for reference and has been pinned)
No care label - possibly handmade. 100% cotton. Very good condition.
Sold