Vintage brushstroke blazer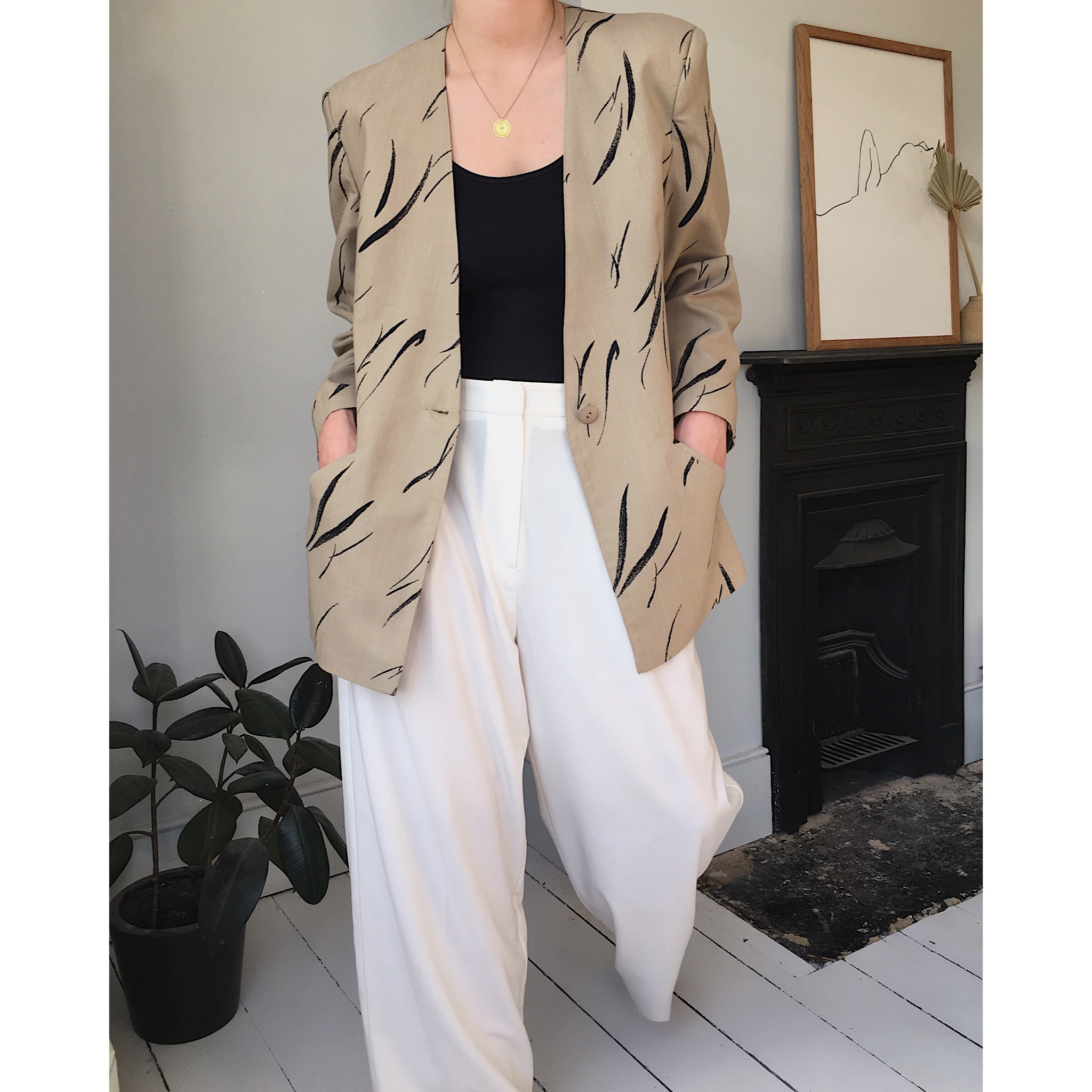 Vintage brushstroke blazer
Amazing vintage blazer. Simple collarless design with no lapels and a singular button up fastening. Lightly padded shoulders give soft definition and is fully lined. Amazing all over brushstroke print and a linen like texture. Lovely light summer option.
Colour - taupe / black
Size - 10 - 14. Measurements; Full length 29" / Chest 42". Note i am a 8/10 for reference.
50% viscose / 50% polyester. Very good condition, a few faint marks barely noticeable.
Sold