Vintage boxy fit tapestry jacket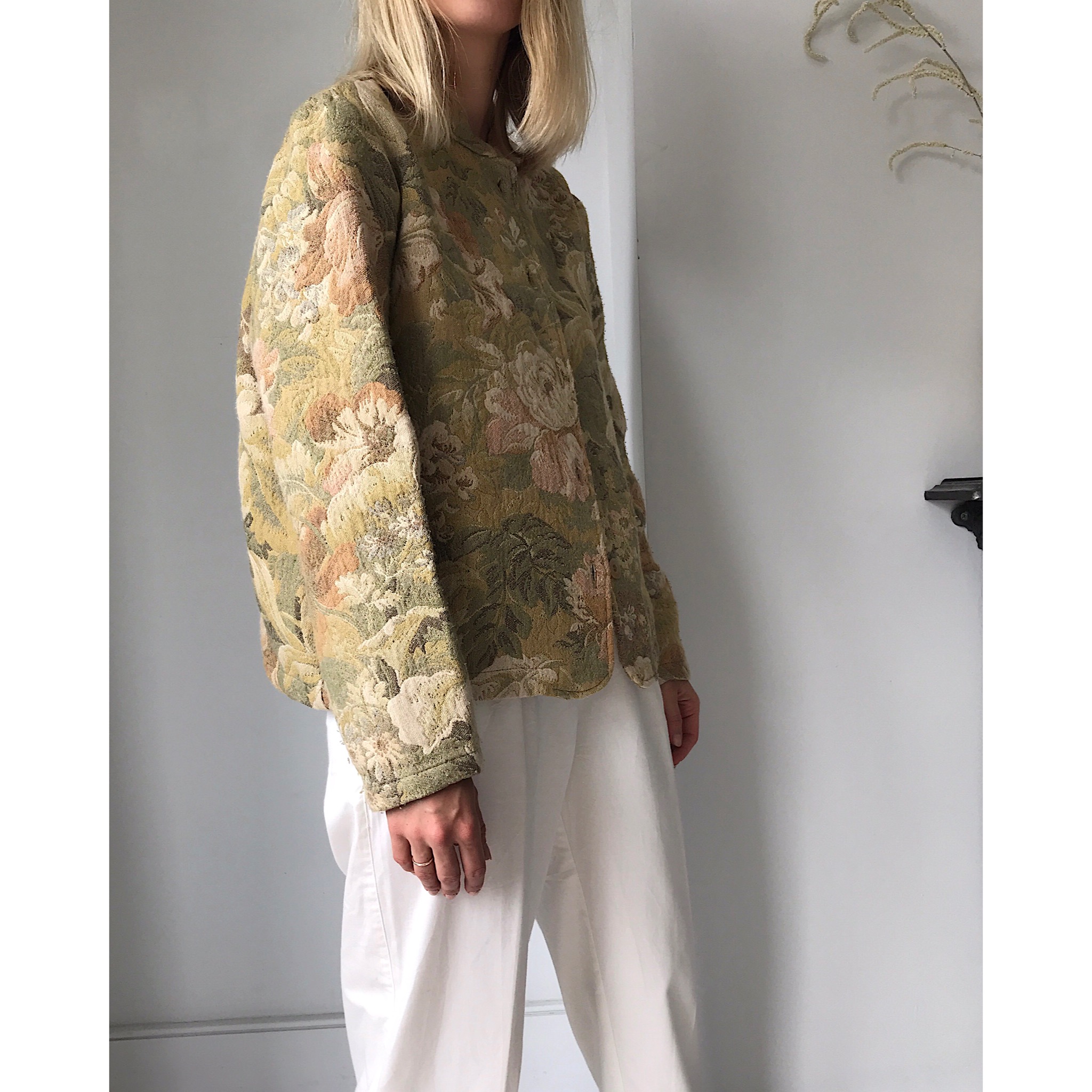 Vintage boxy fit tapestry jacket
Amazing vintage quilted jacket. Waist length, boxy silhouette with rounded sleeves and a nehru style collar. Beautiful all over tapestry floral fabric. Unlined, but reasonably thick.
Colour - Soft sage, pink and peach
Size 10-12. Measurements; Full length 25" / Chest 23" / Shoulder to shoulder 17.5. Note i am a 8/10 for reference.
No care label but feels like a cotton blend. Very good condition, minor bobbling.
Sold