Vintage 100% leather woven belt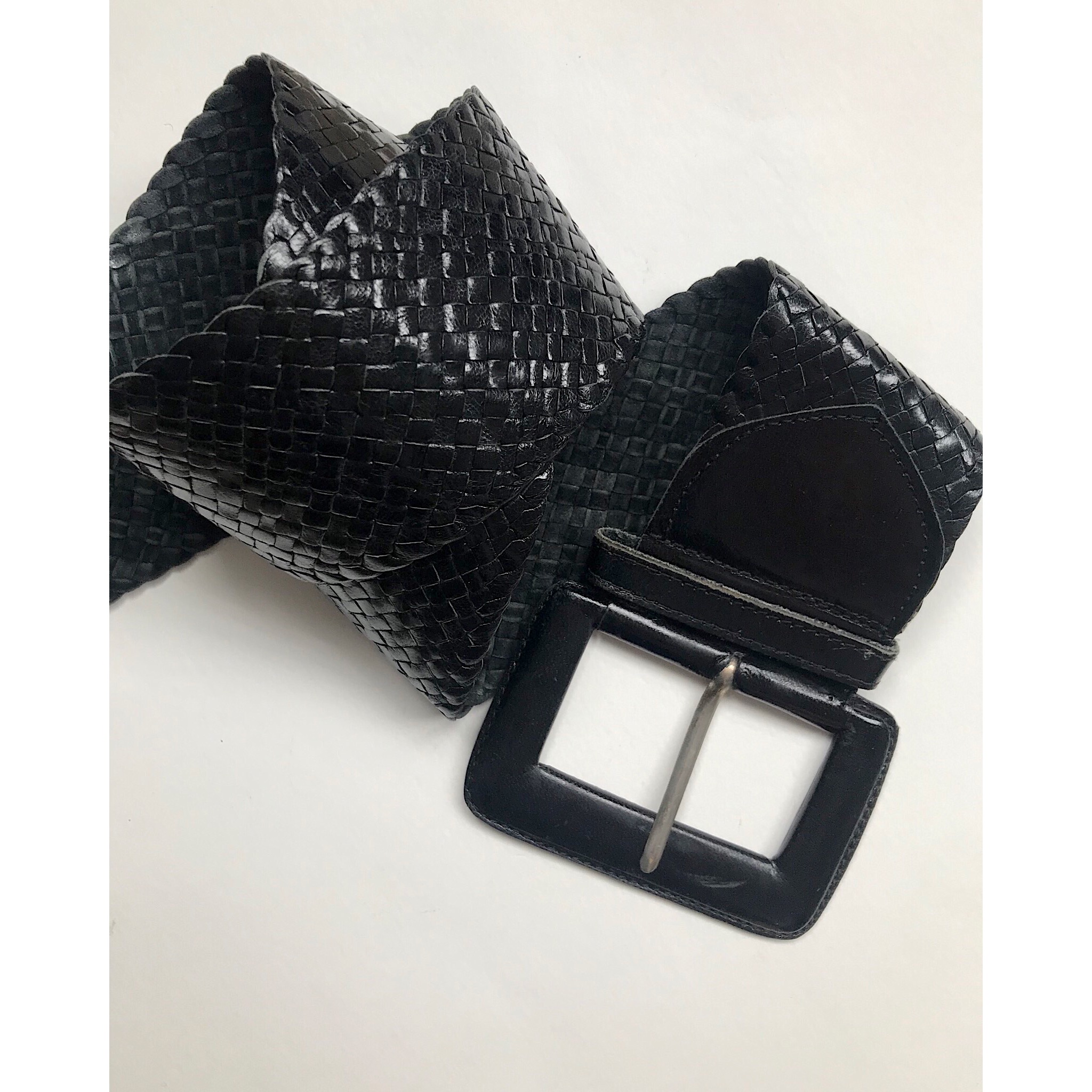 Vintage 100% leather woven belt
Vintage leather belt, wide style with a beautiful large statement buckle also covered with the leather. Plaited woven design. An amazing buttery soft leather. Fab piece for belting high waisted styles.
Colour - black
Size - S/M. 95cm (including buckle) /6.5cm width. Buckle 10.5h
100% leather. Very good condition just one small scuff on the buckle..
Sold